The Official Football Merchandise Store

A nursing union has called off strike action planned for 2 May after it was deemed unlawful by a High Court judge.
The Royal College of Nursing (RCN) had called for a 48-hour strike starting at 8pm on Sunday 30 April, continuing all day on Monday 1 May, and ending at 8pm on Tuesday 2 May in a row over pay and conditions.
But Health Secretary Steve Barclay claimed the final day of the walkout was unlawful as it was due to fall outside the union's six-month mandate for industrial action, granted in November.
Judge Thomas Linden agreed with the submission from the government – with no representatives from the RCN's side present in the courtroom.
Government wins court case to stop day of nurses' strike – politics latest
Following the legal defeat, the union's leader attacked the government for taking nurses to court rather than trying to resolve the dispute and said members would be reballoted for a new mandate.
Pat Cullen, the general secretary of the RCN, said: "They [the government] have won their legal public today. But what this has led to is they have lost nursing, and they've lost the public.
"They've taken the most trusted profession through the courts, by the least trusted people.
"And what a day for nursing. What a day for patients. And what an indictment on this government to do this to the very people that have held this NHS together, not just through the pandemic, but an NHS that has been run into the ground and in crisis, caused by this government."
Read more:
Train strikes: New dates announced by Aslef – including on FA Cup final
Sunak's strikes nightmare is far from over
Mr Barclay said: "I firmly support the right to take industrial action within the law – but the government could not stand by and let plainly unlawful strike action go ahead.
"Both the NHS and my team tried to resolve this without resorting to legal action, but unfortunately, following a request from NHS Employers, we took this step with regret to protect nurses by ensuring they are not asked to take part in an unlawful strike.
"We welcome the decision of the High Court that the Royal College of Nursing's planned strike on 2 May is illegal.
"The government wants to continue working constructively with the Royal College of Nursing, as was the case when we agreed the pay offer that was endorsed by their leadership. We now call on them to do the right thing by patients and agree derogations for their strike action on 30 April and 1 May."
Prime Minister Rishi Sunak's official spokesman said it was "regrettable" that court action was needed.
He said: "Late yesterday, Steve Barclay wrote the RCN, to Pat Cullen again, and asked them to call off their final day of the strike given we were confident that it was not legal, they refused again."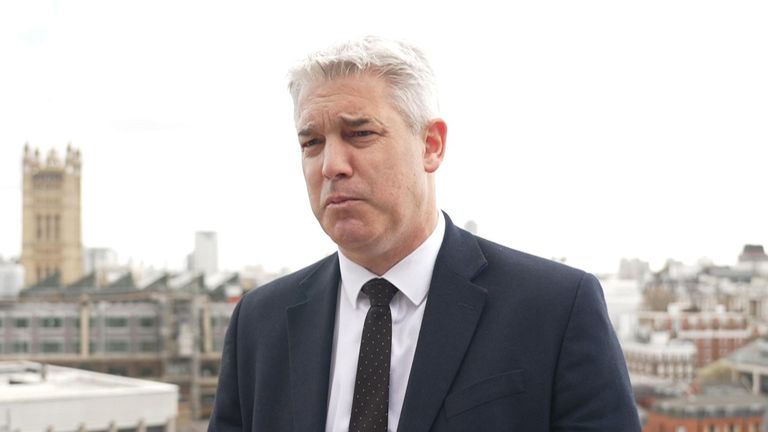 RCN members rejected a deal earlier this month which would have seen them given a one-off payment of 2% of their salary, plus a COVID recovery bonus of 4% for the current financial year and 5% for the year after.
This was despite a recommendation from the union's leaders that the deal be accepted.
The Official Football Merchandise Store Liverpool Chelsea Manchester City Arsenal Tottenham Hotspur Manchester United Leicester City Newcastle United West Ham United Barcelona Real Madrid

Source link