The Official Football Merchandise Store

For a man closing in on his 100th birthday, Jack Quinn looks remarkably well and he says that's because his mother passed him a secret.
"She told me to enjoy a whisky," says Mr Quinn, looking me straight in the eye.
"So I always have a whisky every morning."
It takes a moment to register.
"Every morning?" I eventually ask. Can this be right? "Oh yes, because in the evening I have a brandy," comes the reply.
"Sometimes two."
Mr Quinn has the right to live his life exactly as he wishes.
A Royal Marine for 15 years, he led a team of frogmen setting explosives during the D-Day landings, chatted with Churchill and then drove lorries into his 80s.
Even now he walks and talks with the energy of a much younger man.
A chunk of his character was forged in the tumult of Normandy, in June 1944. And we are here to see him and a slowly dwindling band of D-Day veterans mark another anniversary.
Mr Quinn remembers meeting King George VI before the landings and also Sir Winston Churchill, who, in a pleasingly direct way, told him: "You're the leader, don't f*** it up".
Mr Quinn actually arrived with his team in Normandy the day before D-Day, secretly placing explosive devices on undersea defences. He tells us that he can clearly remember HMS Belfast giving a signal early in the morning of 6 June "and that was the start of D-Day".
He received the French Croix de Guerre for his bravery and a dressing-down from his major for disobeying orders when he took a break from duties to rescue the crew of a stricken ship.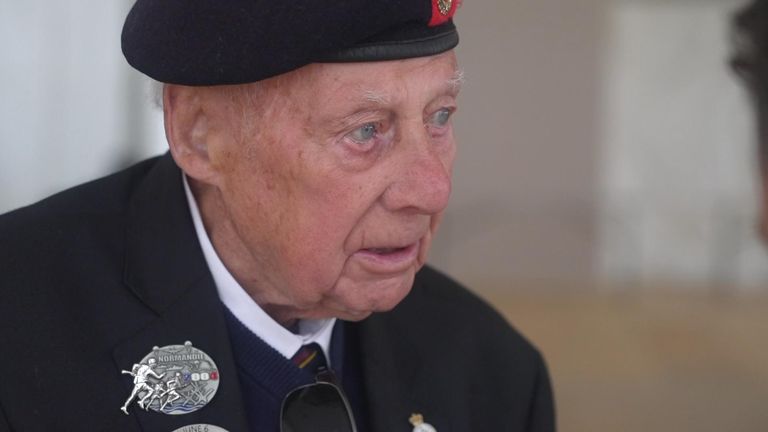 Mr Quinn was also, as it happens, the first allied soldier to enter Guernsey when it was liberated.
"It's like I had a war all of my own," he says.
But he also remembers the horror – the "dead bodies floating upside down because the Germans were waiting for them".
He says he always sheds tears when he comes back, remembering a friend who died on D-Day, and there have been times in his life when he has found himself screaming at memories.
"I still think of these days and I'm glad to go back but I think the Normandy Spirit is for the younger generation – to never, ever forget it."
Next year, he will clock up his own centenary.
So will he return to France for the 80th anniversary of D-Day, I ask?
"If I'm still here, then I'll be here," he says, a smile dancing across his face.
Not far away is Stan Ford, a sprightly 98-year-old veteran of the Royal Navy.
Read more:
D-Day: The story of 24 hours that changed our world
From 2019: D-Day commemorations in pictures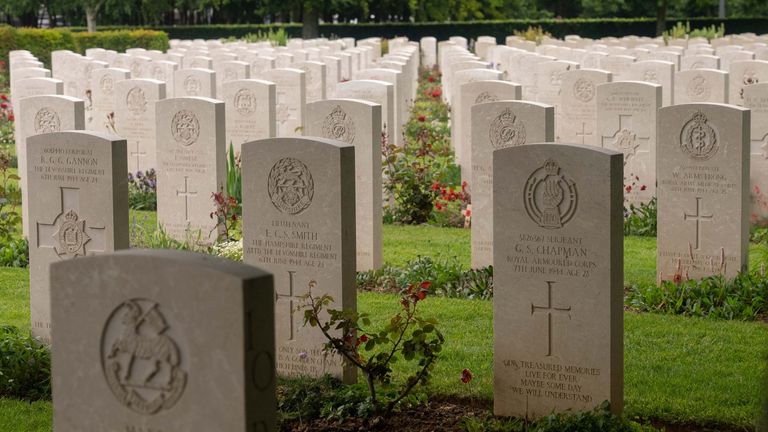 Like Mr Quinn, he is remarkably patient – so many people must have asked for his story of D-Day, and yet he smiles and leans forward as if this is the first time he's shared his tale.
"I was in the Navy so I wasn't supposed to be going to the beaches, but when I looked at what I had – I was elated. I thought we couldn't lose, especially with leaders like Churchill and Eisenhower. I knew we were going to pull this off."
He tells me of his time on his ship, HMS Fratton, manning a gun platform. And then he tells me of tragedy – of the torpedo that hit his ship, sinking it in four minutes. Of the 31 people who died, and of his own remarkable escape.
"I was so near to death," he says. "If I'd been strapped to the gun in the turret then I wouldn't have survived. But I found myself in the water – I'd come up and the platform had gone down.
"Like everyone else, I was waiting to be rescued and eventually the rescue craft came along, the hands came over the side and pulled me up. And then nature took over and put me to sleep. And when I regained consciousness I was in a field hospital. And the only thing I could say was 'oh my back'."
He had a fractured spine, along with serious leg injuries.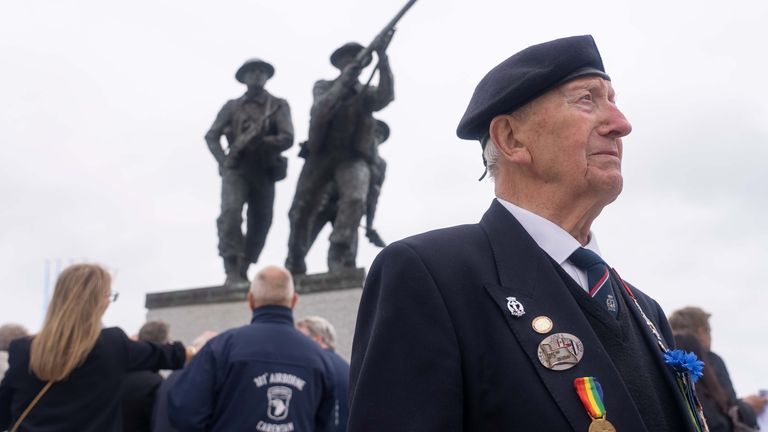 "War is horrible – absolutely horrible," he says, and he is aghast at what he sees happening across Europe now, as if lessons have been forgotten.
"My heart bleeds for Ukraine," says Mr Ford. "Russia being a signatory to the UN declaration of peace – it's a tragedy unfolding in our lifetime.
"I just hope the children will learn, and be informed, about the futility of wars that we've had over the centuries."
He is lucid, charming, thoughtful and brave.
But as we look around us in the British Normandy Memorial, he can see the long line of pillars carved with the names of those whose lives were taken either on D-Day or its aftermath.
Those, he says, are the heroes – the ones who never returned.
The Official Football Merchandise Store Liverpool Chelsea Manchester City Arsenal Tottenham Hotspur Manchester United Leicester City Newcastle United West Ham United Barcelona Real Madrid

Source link